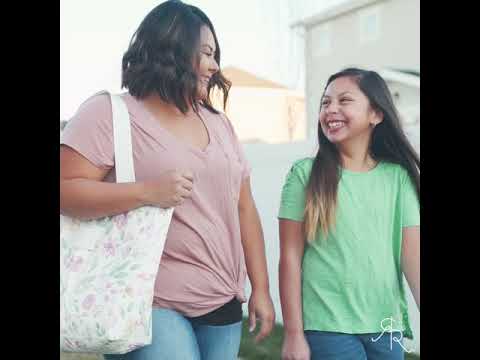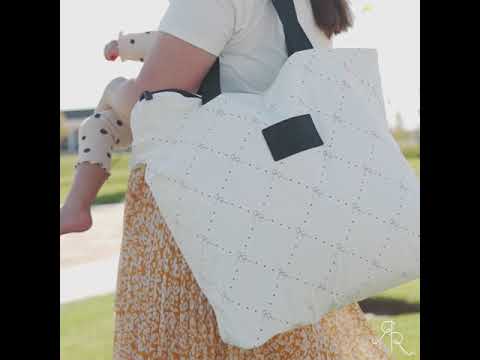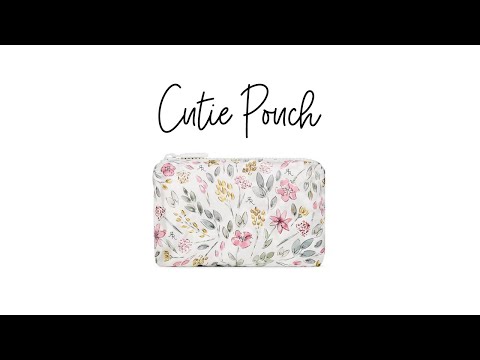 Ryan & Rose + Aloha Collection
The Cutie Pouch is the perfect addition to any diaper bag, purse, and suitcase. Carry all of your Cutie products around with ease. The Cutie Pouch can hold your favorite Cutie Tensils, Cutie PATs, Cutie Clips, and more! 
*Collaborations are a huge part of Ryan & Rose. We love working alongside other amazing businesses to offer you the best baby products on the market. We are so thankful for these partnerships and what they bring to Ryan & Rose!


Sizes: 
Mini: 6" across x 1" wide x 3.75" tall 
Small:  8" across x 1.5" wide x 6.5" tall
Medium: 11.5" across x 2" wide x 8.5" tall
WHAT MAKES Aloha BAGS SPECIAL? 
Aloha Collection's technical fabric was developed to be as soft as it is functional.  It is lightweight, splash proof, and ready for travel.
WHAT IS SPLASH-PROOF®? 
SPLASH-PROOF® is the next best thing to waterproof!  Your belongings will be protected from a light splash, light rain, or a cocktail spillage, but please do not submerge your ALOHA Collection pouch with belongings inside.  The zipper and seams of ALOHA Collection bags are not watertight.
WHAT ARE ALOHA COLLECTION BAGS USED FOR? 
ALOHA Collection pouches are perfect to stow damp swimsuits, activewear post-workout, accident-prone toiletries when traveling, make-up, and are most commonly used as a fun clutch!  Our favorite use is for suitcase organization.
TOP 15 USES FOR YOUR ALOHA POUCH
Keep your suitcase organized and ready for take-off! 
Travel light- each bag weighs in under 8 oz. 
Accident-prone toiletries? Stow them in an ALOHA pouch for a smooth flight. 
Keep travel documents and ID's close at hand while on the go. ALOHA hip pack! 
Lost your charger? Organize tech + cords so you're never digging. 
Super lightweight pouches fit perfectly into any carry-on. 
Got kids? Pack stress-free. 
Stow dirty laundry while traveling. 
Splash-Proof and ready for life's adventures! 
Rainy day? Keep your dry stuff dry. 
Hot yoga? Problem solved. Toss sweaty gear in your ALOHA pouch. 
Stow mask + dive gear after a day in the water. 
Say hello to your new favorite beach clutch! (Take that high-tide!) 
Stow damp swimwear and go from beach to bar! Or pool to plane! 
Cocktail-Proof for unexpected spills
MATERIALS: Tyvek + Nylon
*SPLASH-PROOF® is a suggestive term of art branded and registered by ALOHA Collection to describe the unique features of our travel bags and other products.