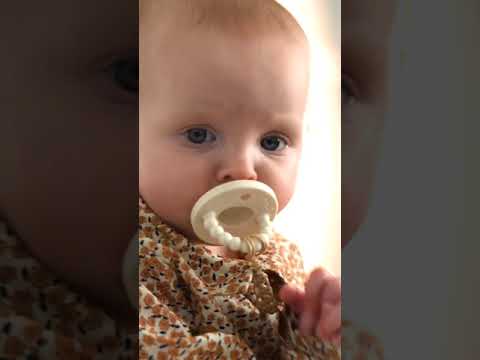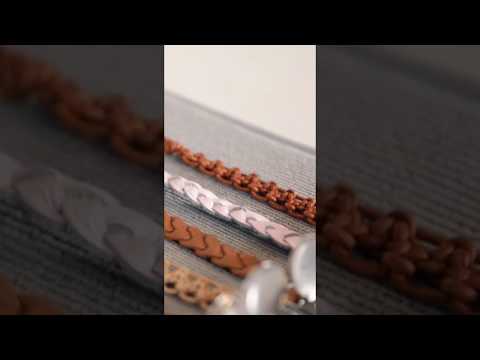 STYLE:
Leather/Braided
LENGTH:
Mini Clip, approximately 6.5"- 7.5"
MATERIALS:
Natural dyed leather, and a lead free stainless steel Ryan & Rose clip. Sealed with a non-toxic, all natural, baby safe leather protectant. Colors can vary due to the natural dye process of the leather and may get darker/softer with use. Some colors appear solid, while other colors show a variation in the dye, this is not a flaw but the beauty of the leather used. 
Made in Washington, USA.
Don't want to lose it, Cutie Clip it!
Cutie Clips are CPSC tested, safe, and certified.
All Cutie Clips and their materials are FDA approved, non-toxic, and are free of lead, latex, phthalates and BPA.
CAUTION:
This is not a toy. To avoid a choking hazard, inspect before each use. Discard immediately if signs of damage. Do not use without adult supervision. Do not tie around a child's neck and never allow a child to use while sleeping. Does contain small parts. Do not microwave, boil, or sterilize. Only use with a pacifier or teether that is CPSC compliant.
We recommend replacing Cutie Clips after 2 months of continued use.
ATTACH:
Pacifiers, teethers, sippy cups, snack containers, toys, blankets, etc. to clothing, car seats, strollers, high chairs, and everything in between.
DIRECTIONS:
Thread the loop through the item of your choosing, then feed the metal clip through the loop and pull tight.
CLEANING:
We recommend wiping leather Cutie Clips with a baby wipe or slightly damp cloth. If a spill or spit up occurs, wash the clip as soon as possible. You may want to run the clip under cool water, dab lightly with a soft cloth and dry off metal clip. Lay flat to air-dry, with the metal clip open. Exposing leather to excessive water may cause faster wear. If your leather Cutie Clips gets stiff or dry, a small amount of coconut oil can be used to soften them up. Apply, wipe off the excess, and let air-dry. Please note, coconut oil will darken the leather.