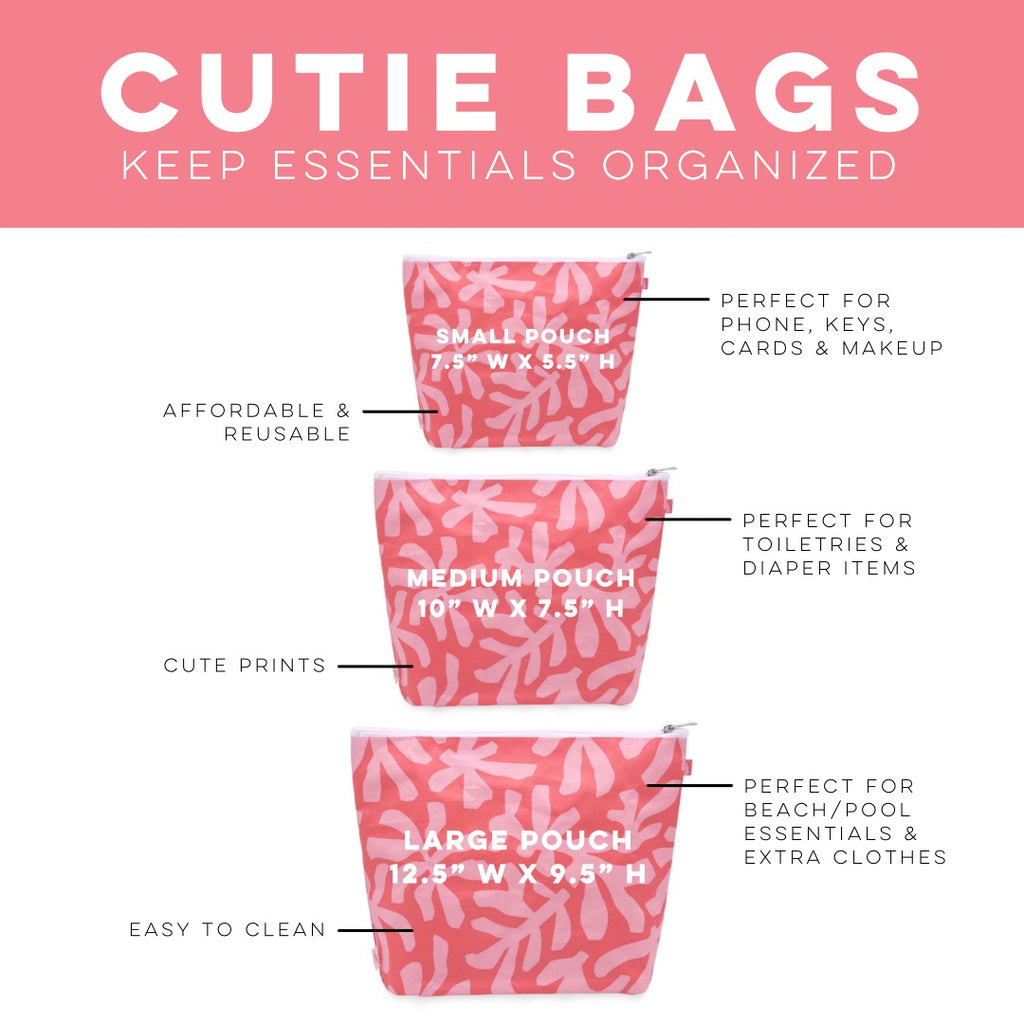 Highlights:
Perfect for Packing and Staying Organized
Affordable and Reusable
Available in 3 Sizes
Easy to Clean
Designed and Prayed Over in the USA,
Made in China
The Cutie Pouch comes in three different sizes, giving you multiple options for transporting all your packing and travel essentials. Pouches are affordable, reusable, and easy to clean. 
Small: 7.5" W x 5.5" H 
Medium: 10" W x 7.5" H 
Large: 12.5" W x 9.5" H
The small pouch is perfect for carrying smaller items such as your phone, credit cards, or makeup; the medium and large pouches are great for toiletries, diaper bags, beach or pool necessities, and so much more!
Care: Wipe down with a wet cloth to clean.
Material: laminated woven polypropylene