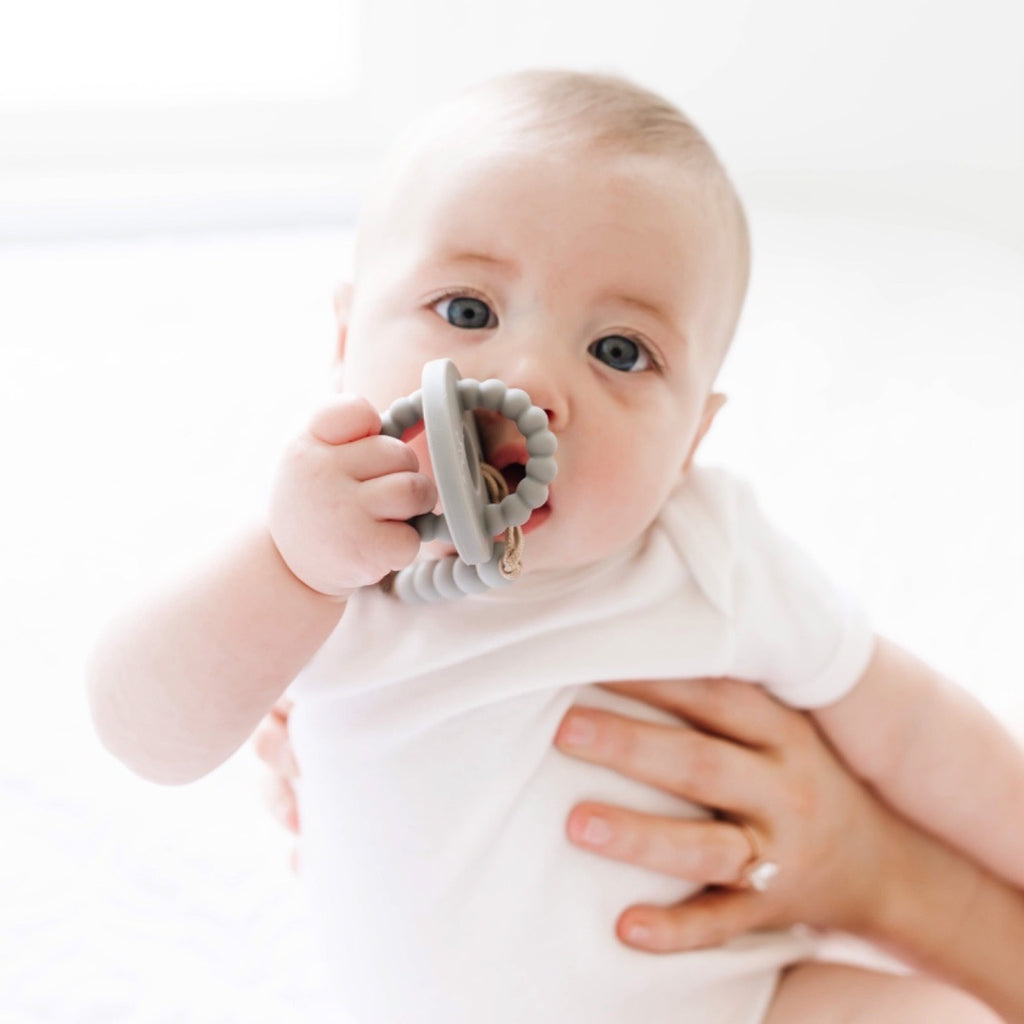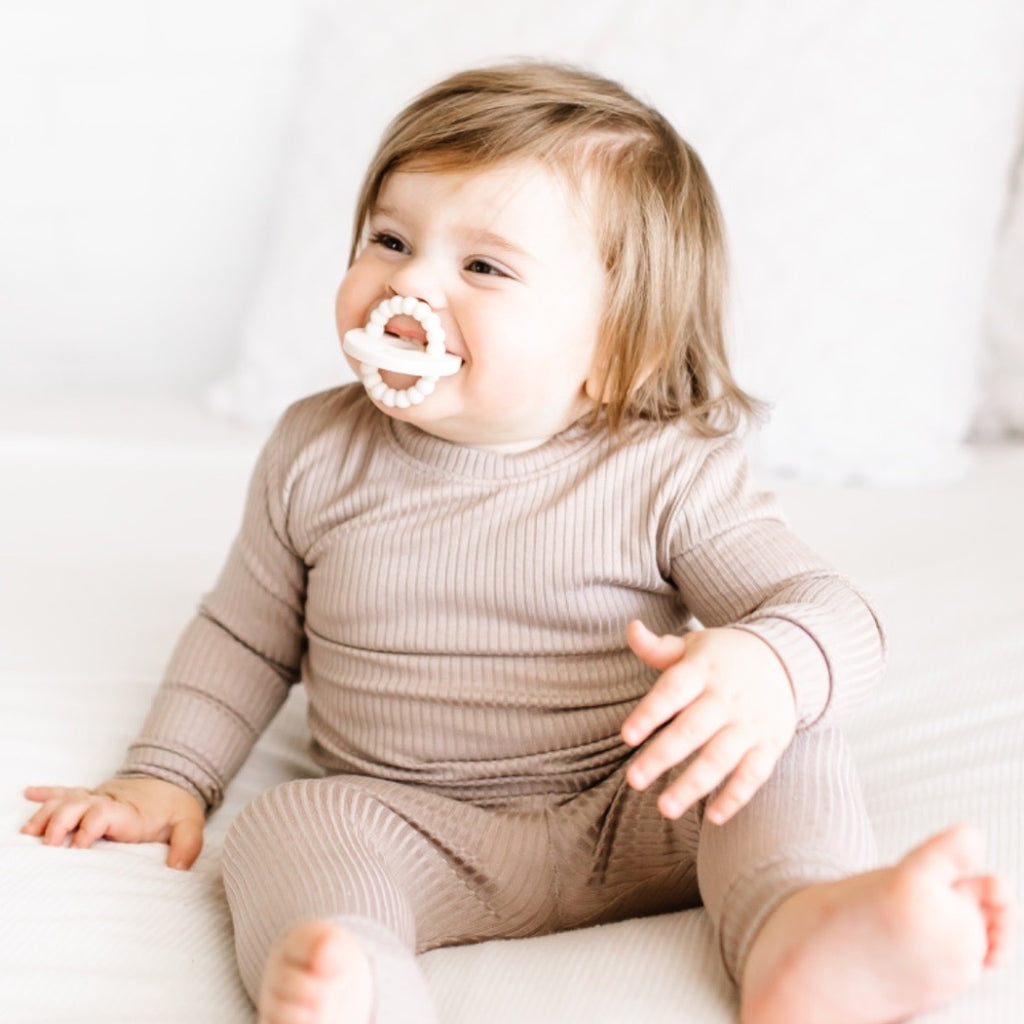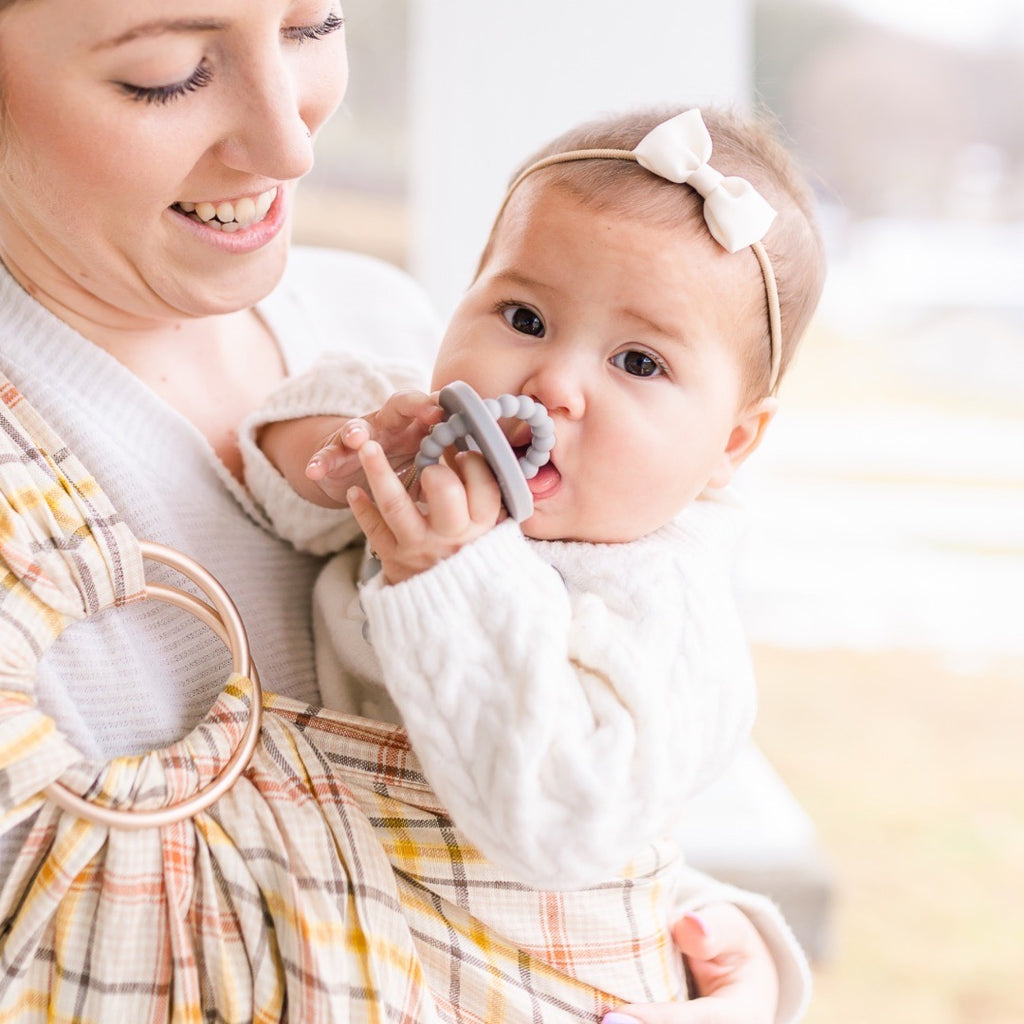 The Cutie Bit is a double sided stylish teething accessory that is easy to grasp, light weight, and attaches to matching Cutie Clips. It's great for little ones who never took a pacifier. It's also a tool for transitioning your little one off the pacifier! 
The handles are easy to grasp and the soft silicone beaded design feels good on babies' gums. The unique product design also aids in the development of fine motor skills. 
The Cutie Bit is made with 100% medical grade silicone. It is safe, non-toxic, and free of BPA, PVC, phthalates, and latex. This product is US CPSC compliant and FDA approved, designed in the USA and made in China.
Utility + Design Patent Pending 
Care instructions
Before FIRST use, sterilize in boiling water for 3 minutes and let air dry. Before EACH use, wash with warm water and mild soap, and complete a pull test inspection by pulling teether handles in all directions. Check for damages such as cracks, tears, and/or excessive wear. If damaged, discard immediately. Dishwasher safe, top rack only. Do not sterilize in microwave or electric sterilizers. Colorful foods, dyes and/or other liquids may cause discoloration and staining.
WARNING: To avoid a choking hazard, inspect before each use, especially once baby has teeth. If damaged, discard immediately. Do not use without adult supervision. Do not tie around a child's neck. Only use with pacifier clips that are CPSC compliant.