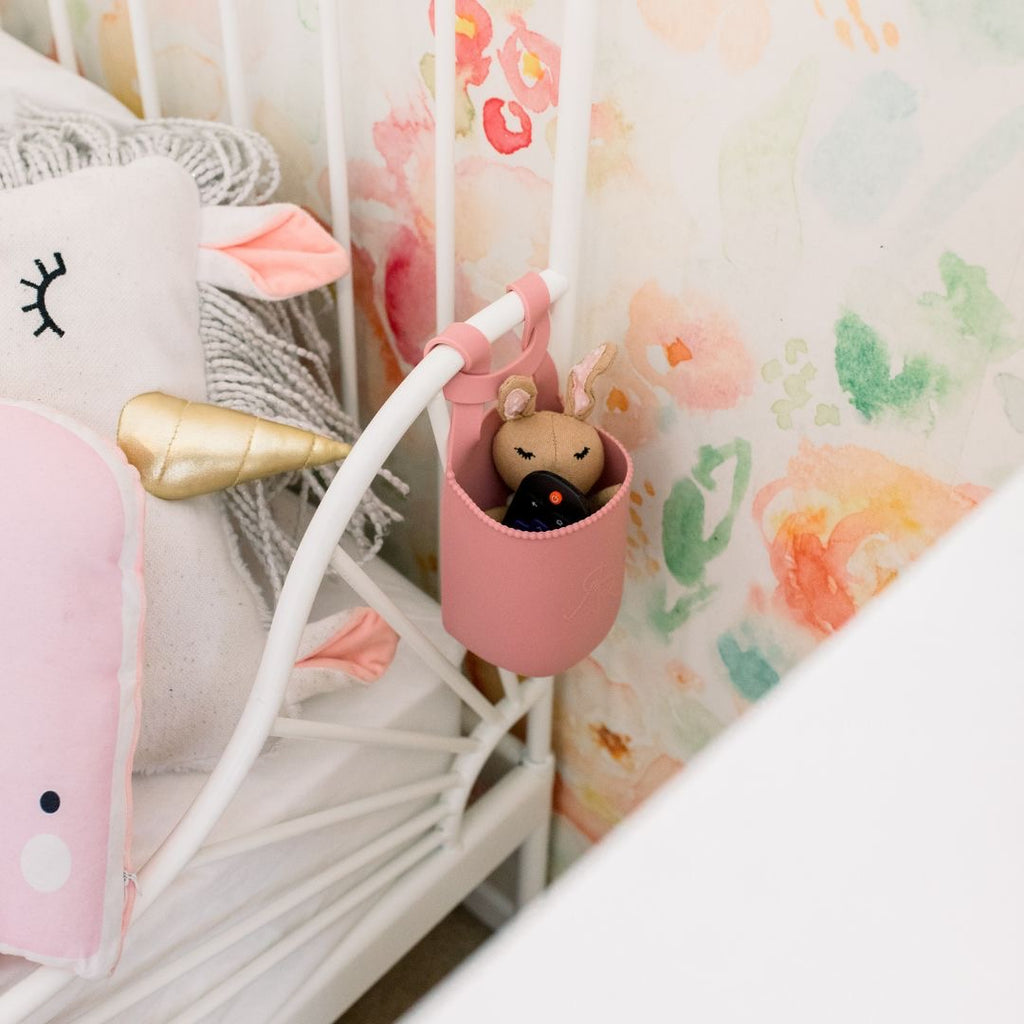 Highlights:
Universal Holder
Holds Phones, Bottles, Keys, and more
Can be used Indoors and Outdoors
Perfect for Strollers, Bikes, Lawn Chairs, and more
Patented One-Piece Design
Collapsible, 100% Medical-Grade Silicone
Safe, Non-Toxic, BPA Free
Easy to Clean, Dishwasher Safe (Top Rack) 
Designed and Prayed Over in the USA, Made in China
The universal holder that holds phones, bottles, keys, and more! It can be used outdoors, around the house, at work, in the car, and on the go. 
Perfect for strollers, bikes, faucets, wheelchairs, lawn chairs, high chairs, wagons, scooters, walkers, exercise equipment, golf carts, ATVs, boats, headrests, hospital beds, lawn mowers, desks, luggage and more! Collapsible, BPA Free, and Dishwasher Safe.
DIRECTIONS: Holder can loop under, hang, or loop over various items. 
CAUTION: Do not use with open containers. Spilling may occur.
PATENTED DESIGN 
US Patent No. D937,602; D937,603  
CN Patent No. ZL 202030375543.8